Pin It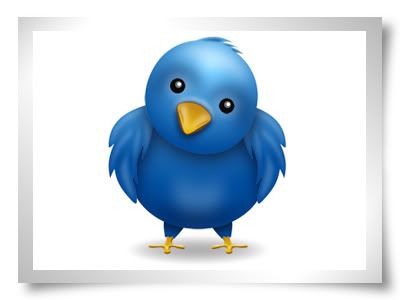 crisart_fotos on photobucket
Fat lot of help y'all have been. ~winking~ ;-)
Hardly a lick of advice out of one of ya: I'm beginning to think that NOBODY knows what's going on, except a few super slick, super savvy SuperMoms out there! :-D
Like my pal, Nota SuperMom. She so rocks!!! She's got the BEST advice I've ever read on the internet!!! ~winking. again.~
If I keep winking, y'all are gonna think I've got a tic.
Anyway, I love my friend Nota SuperMom's blog, and she has a supercool giveaway going on right now, too, for a Starbucks gift card. Although why I need that with the Big Bison roasting me my homebrew is beyond me. But ANYHOW!!!
Go to my friend
Nota's
blog, and you can enter her giveaway, too.
And maybe, somebody will tell me what to do now that I've signed up for Twitter.
Could Wild Life in the Woods benefit, do ya think?
Do you have a Twitter account? Would you like for me to follow you? (Is this the way Twitter works?)
Tweet, tweet.